Back in 1985...
J-Long was one of the first authorized and converter of 3M Scotchlite Reflective Distributors in Asia, serving the Hong Kong government market and construction workers in providing safety work wear and innovative solutions for increased visibility.
Now, J-Long is the global leader in developing and supplying trim solutions with reflective or non-reflective garment accessories, which includes heat transfers, tapes, elastics, drawcords, and zipper pullers. J-Long operates factories with R&D and Lab facilities in Hong Kong and China, as well as sales activities in Asia, Northern America and Europe.
We work closely together with designers and sourcing departments to secure designs, application and usage of our products, whilst widening out the application of our products with different implementation.
We focus on serving the below market segments
Consumer Apparel and Active Wear
Uniform and Safety Work Wear
Outdoor Accessories and Hard Gear
J-Long currently has 3 sales office locations:
Hong Kong (HQ)
Montreal, Canada
Tommerup, Denmark
And 3 factory locations:
Shenzhen
Huizhou
Shanghai
Certificates and Recognition
At J-Long, the goal of sustainable development is to strike a balance between the needs of the environment. We have achieved the two certifications below to show our commitment to the environment and clients, we welcome our clients to provide suggestions to continue improve the quality of our products.
We are one of the very few bluesign® approved suppliers as we want to play a larger part in protecting the environment.
The bluesign® goes through a stringent audit of our raw materials, production, and final product, ensuring the whole manufacturing process meets the bluesign® criteria.
We are also an Oeko-Tex Standard 100 supplier, this certificate ensures our products meet health and safety standard and that no harmful chemicals or materials are present in our products.
J-Long focuses in innovation, and we focus on developing new products with different techniques and materials, providing the market with high quality and innovative reflective items.
We consistently put new products into the market, with a new catalog every year to distribute to our customers for inspiration.
With the efforts of our team of R&D team, we have filed 3 utility model & design patents issued by the State Intellectual Property Office of The People's Republic of China.
-Perforation on reflective material
-Colorize 3M material with high reflectivity
-Creating breathable and stretchable reflective
Working With Future Designers
The Montreal Design School
Sponsored the Montreal school of design where reflective was the main theme during a competition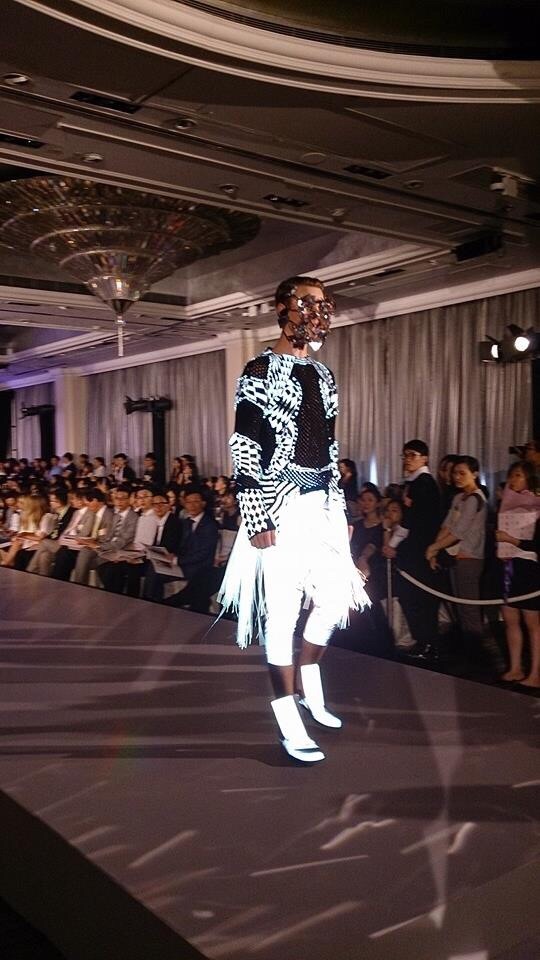 The Hong Kong Polytechnic University
With reflective being an important element for designers, we collaborated with a Mr. Ho Yin Fook (12') design school student in incorporating reflective materials in his garments for his design competition